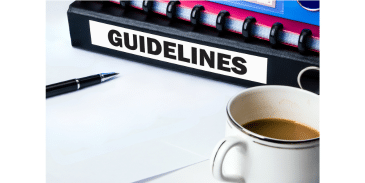 In today's digital age, it is crucial for businesses to protect their sensitive information. From personally identifiable information to confidential company data, ensuring proper information destruction is vital to safeguarding your business and maintaining client trust. In this article, we explore five essential rules for information. Let's dive in!
1. Don't Mishandle Information: Protect What Matters
Federal and state data privacy laws require businesses to have reasonable security procedures in place for data disposal and safeguards in place to protect and securely destroy all information that can be traced to a specific individual. It is important to handle and protect client information responsibly, from the moment it is created to the time it is destroyed.
2. Dispose of Paper Documents Responsibly: Shred Everything
Paper documents commonly contain sensitive information. To mitigate the risk of data breaches, it is best to adopt a "shred everything" approach. In addition to having client files, personnel documents, and financial information shredded, don't forget about receipts, internal reports, mail, and any other documents that may contain confidential information.
By engaging a recurring scheduled shredding service to provide you with locking shred collection containers, your business can significantly reduce the risk of a data breach via team members placing documents and whole files into the secure container for shredding on your regular schedule.
3. Ensure Total Information Security: Destroy Digital Data, Too
The digital data on media devices poses a significant risk if not destroyed properly. While there are various methods to erase or remove data from hard drives, none of them are as secure as physical destruction of the device.
By partnering with a local, reputable shredding service that also provides hard drive and media destruction, you can ensure that the information on your USB drives, hard drives, backup tapes, CDs, DVDs, and Blu-rays is completely unrecoverable, protecting your business from potential data breaches.
4. Timing is Key: Observe Document Retention Periods
Legal requirements dictate the retention periods for various types of information. It is essential to understand the specific retention periods applicable to your business so you can remain compliant with data privacy laws. Consult with a full-service shredding provider to keep your business up to date with federal and state retention periods.
5. Work with a Local Shredding Service for Compliance and Peace of Mind
Implementing the best practices for information destruction is much easier when you partner with a locally-owned, professional shredding service. They will have expertise in securely handling and destroying sensitive information in compliance with the law. By outsourcing your information destruction needs to a reputable shredding provider, you can focus on your core business activities without worrying about the security and privacy of your information.
By following the five essential rules we've outlined, you can protect your business, clients, and team members from potential data breaches and enjoy the peace of mind that comes with knowing your information is secure!
ShredLink offers a full range of secure, off-site shredding and destruction services. Our commitment to customer service, security, and environmental responsibility makes us a trusted partner to businesses in New Orleans, Baton Rouge, and throughout southeast Louisiana. Call us at (504) 885-0186 or complete the form on this page to discuss your information destruction needs with one of our shredding experts.