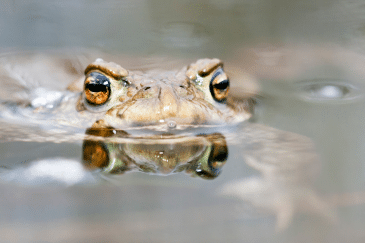 The Case of the Boiling Frog
The old fable known as the "Frog in the Kettle" says that, if a frog is dropped suddenly into boiling water, it will jump out. On the other hand, if it is put in tepid water and slowly brought to a boil, it won't perceive the danger and will be cooked to death.
When it comes to deciding how often to schedule document shredding services for your business, you may face a similar risk. Rather than transitioning to a recurring shredding service schedule, your staff members might continue to rely on one-time shredding services for the following reasons:
Over time, they become accustomed to and adapt to an increasing volume of shredding without even realizing it, much like the frog's gradual temperature change.
They may not recognize that this change has the potential to create problems if left unaddressed, similar to the frog's tragic end.
Shredding Patterns
Due to privacy laws mandating the tracking and complete destruction of personally identifiable information (PII), changes in the patterns of discarded sensitive documents could pose a risk to your business practices. consider the following scenarios to determine if the need to switch from one-time shredding to recurring shredding has crept up on you without realizing it:
Increased Purge Shredding Projects: You may not have noticed the rising frequency of shredding projects because no one is tracking how often they occur. If you make note of how regularly you need to shred, it may be similar to a recurring shredding schedule, perhaps once or twice a month. It's inefficient to schedule a shredding pickup each and every time, and if you typically use a drop-off shredding service, you are not only incurring travel expenses but also consuming your valuable time.
Documents Stacking Up: A growing quantity of documents in the recycling bin or discard pile is like slowly heating the water in a pot; you may not realize it's happening. If your documents are not locked away or being shredded, what is happening to them? Are they sitting in the dumpster, recycling bin, or just in a box or pile somewhere, accessible by unauthorized individuals? These practices can cause a data breach, with the resulting legal and financial consequences, at any time. Instead, engage a professional shredding company for recurring shredding service. They'll provide locked shred collection containers to securely collect your documents and pick them up for shredding on a regular basis.
Making the Switch
It's your responsibility to take every possible measure to protect your clients, staff, and business information from data breaches. If, after evaluating your shredding practices, you recognize that implementing a recurring shredding schedule would significantly enhance your compliance and security, it's time to partner with a reputable shredding company.
ShredLink offers recurring scheduled shredding service with secure collection containers to businesses in New Orleans, Baton Rouge and Southeast Louisiana. We will help you determine the best service frequency for your shredding requirements. Simply give us a call at 504-885-0186 or complete the form on this page and we will assist you in making the transition from one-time shredding service to recurring shredding service.