Hard Drive & Media Destruction Services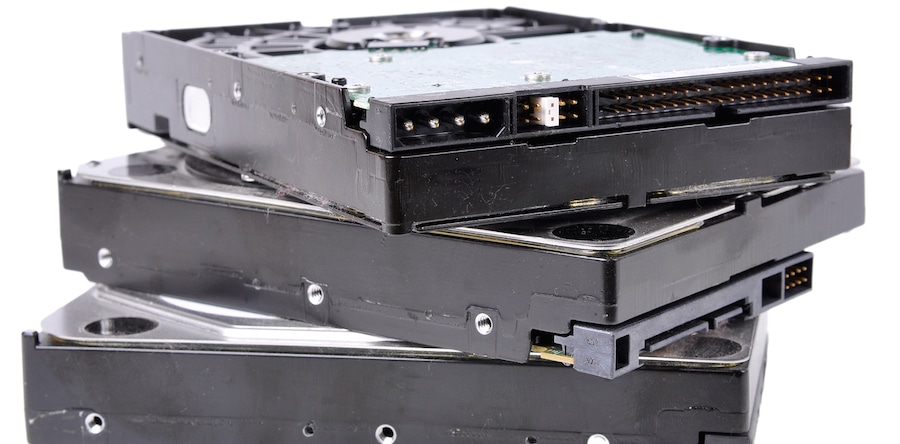 Your Greater New Orleans, Metairie, and Kenner, LA-Region Hard Drive Destruction Service
Technology is evolving at a rapid pace, and as digital devices become outdated, companies often find themselves with a collection of old, no-longer-needed hard drives and other electronic media that needs to be destroyed.
Erasing and wiping the data from hard drives, solid-state and USB drives, and backup tapes doesn't guarantee that it's gone for good. You are still at risk of someone, using readily-available technology, extracting sensitive data from your erased or wiped media. In addition, the longer you wait to destroy hard drives or other digital media, the greater the risk it could be discovered and breached.
ShredLink can help you become both secure and compliant when it comes to protecting your digital information.
Our hard drive destruction services, which also include media and tape destruction, offer you a secure and efficient final disposition solution for your data. We collect your digital devices and use our state-of-the-art shredders to destroy them.
We destroy the following types of electronic media:
Hard Drives
Backup Magnetic Tapes
CDs and DVDs
Floppy Disks and Zip Drives
USB Drives
Solid State Drives
Microfilm and Microfiche
After destruction is complete, your shredded material is recycled and disposed of in an environmentally-friendly manner.
We also present you with a Certificate of Destruction documenting your company's compliance with state and federal privacy laws.
Whether you need a regularly scheduled or one-time hard drive or media destruction solution, we make sure your drives are promptly and securely destroyed along with the data they contained.
Secure and Reliable Media Shredding Services
Data breaches result in costly fines and litigation and can permanently damage your company's brand. As a destruction provider, we help you mitigate the risks of unauthorized access to your information. Our employees are trained, background-checked, and insured so you can rest assured that your information will remain secure. A strict chain of custody is followed during the entire destruction process.
Every time we destroy your media, we give you a Certificate of Destruction that documents your compliance with state and federal privacy laws, such as:
By partnering with us, you're guaranteed a media destruction solution that meets the highest ethical and security standards in the shredding industry.
Let us protect your business from the disastrous consequences of identity theft and information-based fraud.
To learn more about our hard drive, media and tape destruction services, please call us at 504-885-0186 or complete the form on this page.