Secure Shredding Services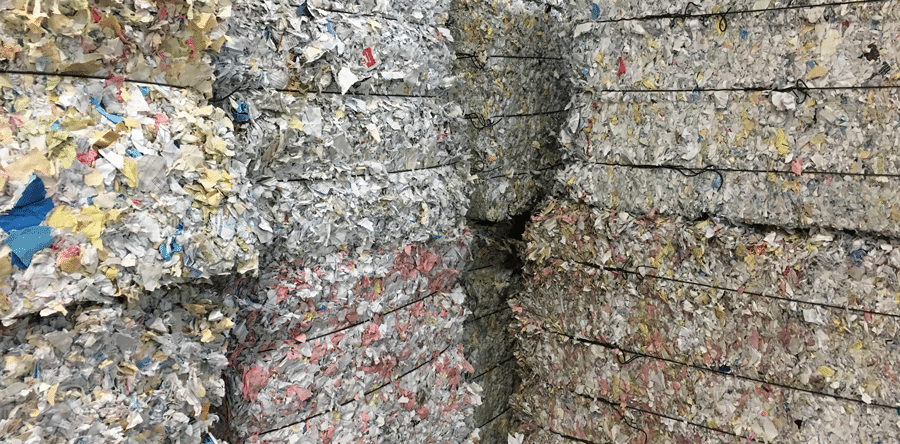 Every company's shredding needs are different. ShredLink provides flexible shredding service options tailored to your specific requirements. Based in Metairie and serving the greater New Orleans and Baton Rouge, LA areas, we're your local shred company. We pride ourselves on providing you, our client, with dependable, on-time and on-schedule services at an affordable price.
ShredLink offers a variety of shredding options for the safe and cost-effective destruction of your unwanted paper documents. Whether you need a privacy protection solution for your business, legal practice, or medical practice, we ensure your private information is destroyed securely, quickly, and beyond recognition.
We can shred your paper — even if it's wet!
Here are the major shredding service options we provide:
One-Time File Purges or Project Shredding
Have you accumulated a large amount of sensitive documents and need them destroyed in a secure and efficient manner?
Our one-time purge paper shredding service saves you time and protects your privacy. We pick up your boxed records for shredding. We can also deliver security collection carts to your location. After you fill them, we transport the contents to our shredding plant where your papers, files, and documents are permanently destroyed. Our one-time shredding service offers the perfect solution for:
Quarterly or annual file room purges
Office moves or corporate consolidations
Audit and litigation requirements
Don't let your outdated documents fall into the wrong hands. Take advantage of our one-time shredding service today!
Regularly-Scheduled Shredding Services
If you have a paper-intensive organization or the paper you produce includes private information, it's important to destroy these documents promptly and efficiently. Our scheduled shredding service helps your business stay productive, secure, and compliant with state and federal privacy laws.
Our secure shredding collection containers streamline the document disposal process and keep your information secure. You decide how often our shredding team comes to collect your accumulated materials for secure shredding. Whether weekly, bi-weekly, or monthly, we destroy your documents according to strict security standards and then recycle the paper waste. You won't find a more efficient and secure document destruction solution.
Click here to learn more about our scheduled shredding services.
Specialty and Product Shredding Services
Paper and digital media are not the only items that need to be securely destroyed before they are disposed of. Organizations often require the secure destruction of branded products, marketing materials and packaging.
Click here to learn more about our specialty shredding services.
To learn more about our shred service options, please call us at 504-885-0186 or complete the form on this page.