Shredding Services in New Orleans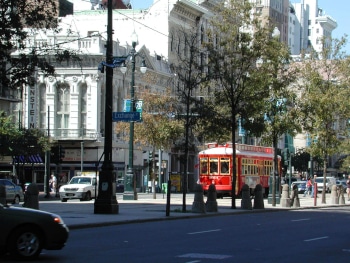 You do all you can to avoid identity theft and business fraud. Why put your information at risk by partnering with a shredding company you don't know or trust?
ShredLink is your reliable, locally-owned document shredding provider. Our shredding services help New Orleans businesses and community organizations protect their business and personal data. We offer the following paper shredding solutions:
For more information about our shredding services in New Orleans or to request a quote for your next shredding and destruction project, please call us at 504-885-0186 or complete the form on this page.
Customized Shredding and Destruction
Your final disposition, audit, and compliance requirements are specific to your business. At ShredLink, we strive to meet your unique needs. Whether you have a bulk pickup of outdated paper records or need scheduled document destruction, our shredding services are tailored to your exact requirements.
Reliable Information Protection
Your documents are one of your most valuable assets. ShredLink's shredding services offer a secure and reliable end-of-lifecycle solution for expired financial, medical and personnel records. Our background-screened, uniformed shredding technicians receive rigorous data security and legal compliance training. They adhere to rigorous, documented chain of custody procedures when collecting, transporting, and destroying your documents.
ShredLink's secure collection containers help keep personally identifiable information (PII) and protected health information (PHI) out of the trash. These lockable receptacles allow you and your staff to dispose of unwanted paperwork and files in a secure and efficient manner. We offer our collection containers in a variety of sizes and styles to handle your document disposal volume and match your office décor:
Executive Consoles
65-gallon rolling bins
95-gallon rolling bins
After destroying your documents at our video-monitored shredding plant, we provide you with a Certificate of Destruction that documents the time and date of shredding.
Need hard drive and media destruction or specialty shredding? We do all of that, too!
To learn more about our shredding services in New Orleans or to schedule a free, no obligation consultation, please call us at 504-885-0186 or complete the form on this page.