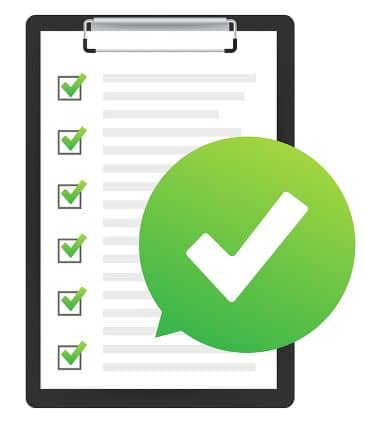 "Don't go grocery shopping with a full stomach." "Don't go grocery shopping with an empty stomach." (Or, as we say in South Louisiana, never "make groceries" on a full or empty stomach!) I'm sure you've heard these kinds of recommendations that seem very helpful but are not always timely or convenient. The best grocery shopping advice I've heard is, "go with a list." You'll get what you need and spend less time and money in the process.
If you have been designated as the person to choose a shredding company for your business, the best place to begin is by making a list of your shredding needs. That way, you'll end up with a company that provides the features you need, and you won't pay for unnecessary things your business won't benefit from. To help you get started, here is a "shopping" list of important things to consider. Hopefully it will help you partner with a great local shredding company.
1. Shop local
The use of a local shredding company will benefit both your own company and your community. By using a local business for your secure destruction needs, you will have the opportunity to:
Increase relationships with local businesses
Keep money in your own community
Benefit from personalized service and local customer support
Improve the community since many businesses support local charities
2. Do they employ quality staff members?
A shredding company that invests in careful hiring and maintenance of their team members will be beneficial to your business. Are their staff members familiar and up to date with compliance laws such as FACTA, CFAA, SOX, HIPAA, and FERPA, as well as pertinent state laws? Are their staff members background checked when they are hired? A shredding company's staff members will be on your premises handling your sensitive information on a regular basis, so you want the best of the best in that role.
3. Use a company that keeps a strict Chain of Custody.
Within your business, you are responsible for the security of private information from the moment it is generated. When the responsibility for that information is transferred to the possession of a shredding company, you want to use a company that follows the same level of security and protocols that you have in place. Any period that your documents are left unattended is a weak link in that process.
Some important questions to ask your shredding company are:
Do you provide locked shredding collection containers to securely hold our discarded private documents until they are taken to be shredded?
Will my documents be secure from when they are collected until after they are shredded?
Is a Certificate of Destruction provided to properly document the chain of custody?
A Chain of Custody process will ensure the entire process is secure and there is a seamless transition from your original possession to their final destruction.
4. Are they environmentally conscious?
The choice to keep your shredded paper out of landfill sites and used for recycled products is a smart one. Seek out a professional shredding company that recycles 100% of your shredded material.
5. Do they provide other shredding services?
Do you need more than just paper shredded? Some shredding companies can also provide compliant hard drive shredding and specialty shredding. When you choose a shredding company that provides shredding for other needs, you shorten your shopping list and may save money in the long run.
ShredLink is a local shredding company that provides paper, hard drive, and specialty shredding in New Orleans, Baton Rouge, and throughout southeast Louisiana. We provide a variety of shredding collection containers to securely transition your private information from your possession to ours. Call us at 504-885-0186 or complete the form on this page so we may assist with your local shredding needs.